Today we are going to look at the sayings "A Rolling Stone Gathers No Moss" and "A Rolling Stone." These have slightly different meanings but have interesting life lessons to live by.
The proverb "a rolling stone gathers no moss" suggests that a person who is always on the move and does not settle down in one place. Plus will not accumulate responsibilities or obligations and, therefore, will not experience stagnation or inertia.
What Does A Rolling Stone Gathers No Moss Mean?
The metaphor of the rolling stone implies that movement and change are important for growth and development. Moss, in this context, represents a symbol of stagnation and complacency. If a stone is stationary for a long time, it will accumulate moss and become heavier. Thus making it harder to move.
Similarly, if a person becomes too comfortable in their current situation and does not seek new challenges? Then they may become stagnant and unable to grow.
The proverb can be interpreted in different ways, depending on the context. For example, it can be applied to personal growth and development. Suggesting that those who are constantly seeking new experiences and challenges will be more successful and fulfilled in life.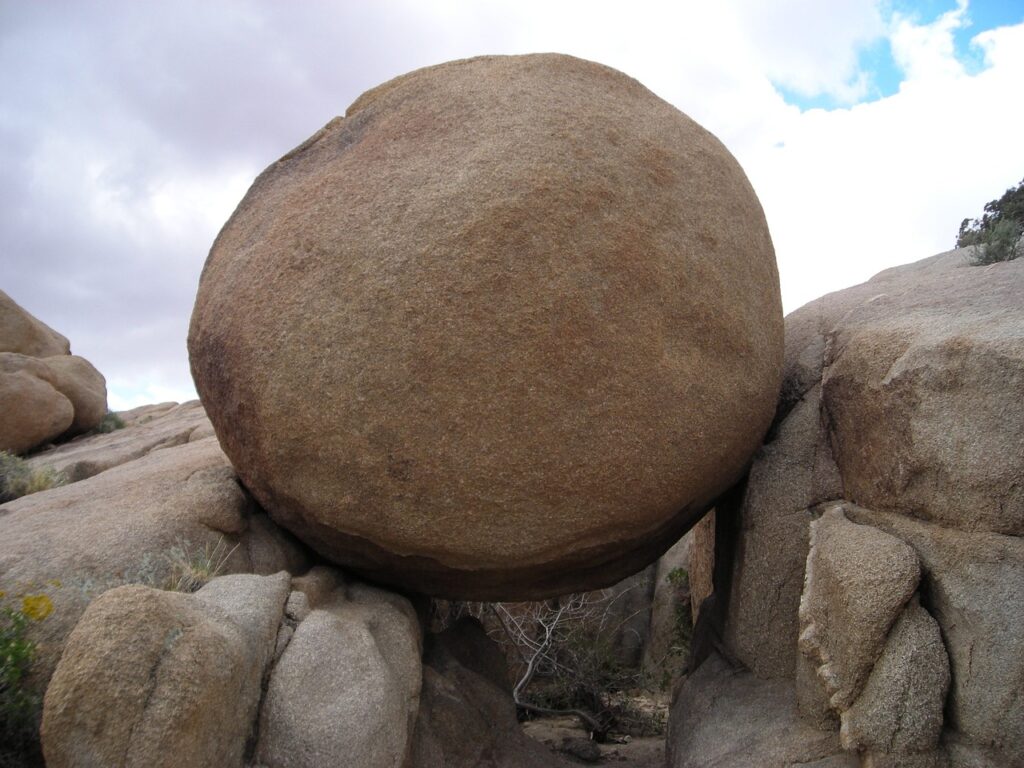 It can also be applied to business or organizational contexts. Therefore suggesting that companies that are always adapting to new market conditions and innovating will be more successful than those that are stagnant.
However, it's important to note that this proverb shouldn't be taken as an absolute truth. It's possible to be successful and fulfilled while also maintaining some degree of stability and consistency in one's life. It's up to each individual to find the right balance between change and stability, depending on their personal goals and values.
Where Did A Rolling Stone Gathers No Moss Come From?
The origins of the proverb "a rolling stone gathers no moss" are not entirely clear. But it's believed to have originated in ancient Greece. The ancient Greek philosopher Heraclitus used a similar phrase in one of his writings, which translates to "the rolling stone gathers no filth." The phrase was later adapted into Latin as "Saxum volutum non obducitur musco." This translates to "a rolling stone does not gather moss."
The proverb became more widely known in English-speaking countries during the 16th century and was often used in literature and poetry. For example, William Shakespeare used a similar phrase in his play "Henry VI, Part III." In which he wrote "I rather be a pedlar; Far fet and dear bought, than an idle thrown away. But if my life be spared, and if one of us; Hath rose the bush, and let the other way; The pruned branches shall forthwith yield new; And grow a gallant standing. While they may; Aye, happy they that can endure the sweet; Which patience brings to rancorous malice fret."
Over time, the proverb has become a common idiom in many different cultures and languages. Thus is often used to encourage people to be active, adventurous, and open to new experiences.
What Can I Take From The Saying
The saying "a rolling stone gathers no moss" can be interpreted in a few different ways, but some of the most common meanings are:
Keep moving forward. Just like a rolling stone, if you keep moving and don't stay in one place for too long, you won't accumulate unnecessary "moss" or burdens that slow you down. In this sense, the saying encourages people to stay active and avoid becoming stagnant in life.
Embrace change. If you're always on the move, you'll encounter new experiences and opportunities. By contrast, if you stay in one place for too long, you may become complacent and resistant to change. So, the saying can be seen as an encouragement to embrace change and avoid getting stuck in a rut.
Avoid becoming too attached. Another interpretation of the saying is that if you keep moving, you won't become too attached to any one place or thing. This can be seen as a reminder not to become overly attached to material possessions or particular people or places, and to remain adaptable and flexible in life.
Overall, the saying "a rolling stone gathers no moss" can serve as a reminder to keep moving forward. But also embrace change, and avoid becoming too attached to any one thing in life.
What About A Rolling Stone?
A Rolling Stone however is perceived slightly differently. The saying "a rolling stone" has been used throughout history to describe a person who is constantly moving or changing and is unable to settle in one place. Or indeed pursue one career or interest for an extended period of time.
The origin of the saying can be traced back to ancient Greek philosopher Heraclitus, who famously said, "You cannot step into the same river twice." This idea that everything is constantly in flux and nothing remains the same is the foundation of the "rolling stone" concept.
In modern times, the term became popularized by the 1965 hit song "Like a Rolling Stone" by Bob Dylan. The lyrics describe a person who was once wealthy and privileged but has now fallen on hard times and is wandering aimlessly. The song's popularity helped to solidify the "rolling stone" as a cultural archetype.
Today, the saying is often used to describe people who are adventurous, independent, and unafraid of change. It can also have negative connotations, implying that the person is unreliable or unable to commit to anything.