Sometimes you're faced with a question or maybe a problem? Whether it's a bump in the road of life. Or indeed a challenge that promises big rewards but a lot or work and effort. Or maybe a risk that feels scary? We have collected some of the most inspiring Badass Quotes to motivate and inspire you on the road to success.
Quotes can be useful for motivation even if you just print it off and pop it in a frame on your desk. Frame and put on the wall or cut out on vinyl as an SVG and create a wall decal.
Tips For Self Motivation
Motivation is not always easy, some days it feel to take a little more effort. Whereas some days you feel like you can take on the world. These tips will help you on those days you need a bit of a push in the right direction.
1. Set Clear Goals
When you set clear goals, it gives you a clear direction of what you want to achieve. It helps you to stay focused and motivated. I find writing down goals works for me. Whether it's yearly, monthly or daily? Write it all down.
2. Break Tasks Into Smaller Steps
Break tasks into smaller, manageable steps to make them less overwhelming. This helps you to make progress towards your goal, which is motivating. This is a big deal, as when a task seems to big, breaking it down all of a sudden makes it manageable.
3. Celebrate Small Wins
This is important, never be afraid to blow your own trumpet. Celebrate the small milestones along the way to keep you motivated. This can be as simple as treating yourself to your favorite snack or taking a break to do something you enjoy.
4. Create A Routine
Create a routine that includes your goals and tasks. This can help you to develop a habit and make it easier to stay motivated. If you have a plan you stick to it so a routine is always great.
5. Find Inspiration Such As Badass Quotes And People
Look for inspiration from others who have achieved similar goals. This can motivate you and give you ideas on how to achieve your own goals. By this I do not mean compare! After all "Comparison is the thief of joy" . But seek out those you inspire you and make you feel inspired to achieve. Our Badass Quotes are a great place to start.
6. Eliminate Distractions
Eliminate distractions that can prevent you from achieving your goals. This can include social media, television, or any other activities that take up too much of your time.
7. Stay Positive
Stay positive and focus on the progress you have made. It is important to stay optimistic, even when facing challenges. Remember that setbacks are temporary and can be overcome with persistence and determination. Don't beat yourself up if things go wrong of to plan. Sit back take a breath and re-asses. yo can and will achieve you just need to find the right path.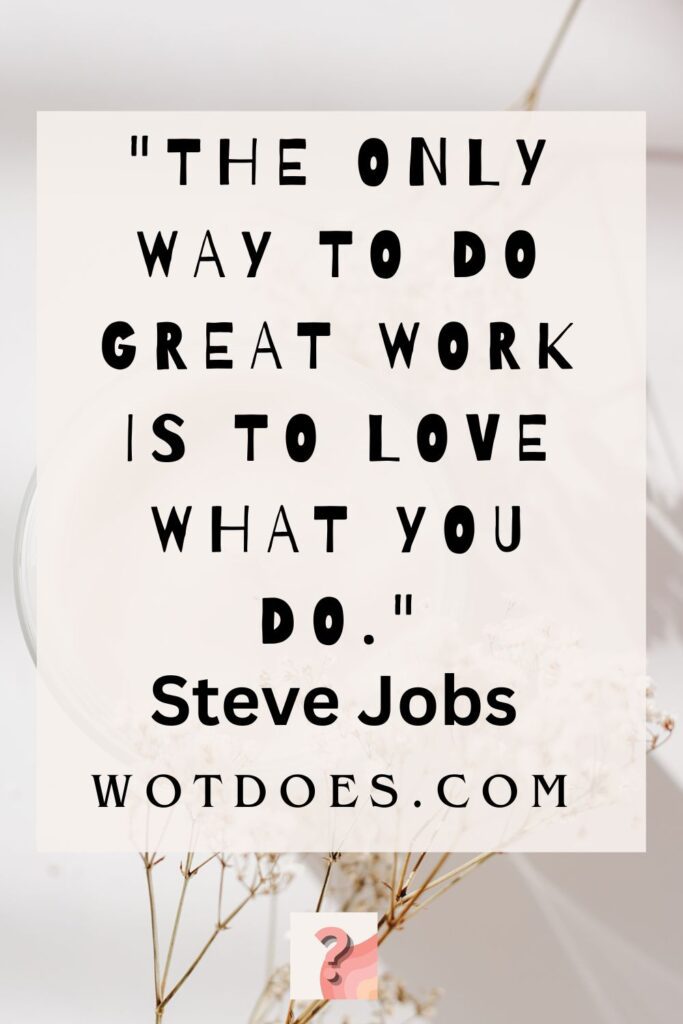 42 Badass Quotes To Motivate You
"I'm not afraid of storms, for I'm learning how to sail my ship." – Louisa May Alcott
"Be fearless in the pursuit of what sets your soul on fire." – Jennifer Lee
"I am not a product of my circumstances. I am a product of my decisions." – Stephen Covey
"The greatest glory in living lies not in never falling, but in rising every time we fall." – Nelson Mandela
"I never lose. I either win or learn." – Nelson Mandela
"It's not the years in your life that count. It's the life in your years." – Abraham Lincoln
"I am the master of my fate, I am the captain of my soul." – William Ernest Henley
"The only way to do great work is to love what you do." – Steve Jobs
"Success is not final, failure is not fatal: it is the courage to continue that counts." – Winston Churchill
"The harder the conflict, the more glorious the triumph." – Thomas Paine
"Do not pray for an easy life, pray for the strength to endure a difficult one." – Bruce Lee
"You can't connect the dots looking forward; you can only connect them looking backwards. So you have to trust that the dots will somehow connect in your future." – Steve Jobs
"The only thing we have to fear is fear itself." – Franklin D. Roosevelt
"Believe you can and you're halfway there." – Theodore Roosevelt
"The greatest wealth is to live content with little." – Plato
"You miss 100% of the shots you don't take." – Wayne Gretzky
"I have not failed. I've just found 10,000 ways that won't work." – Thomas Edison
"If you want to live a happy life, tie it to a goal, not to people or things." – Albert Einstein
"Don't watch the clock; do what it does. Keep going." – Sam Levenson
"The best revenge is massive success." – Frank Sinatra
"You don't have to be great to start, but you have to start to be great." – Zig Ziglar
"I'd rather die on my feet than live on my knees." – Emiliano Zapata
"If you want something you've never had, you must be willing to do something you've never done." – Thomas Jefferson
"Life is 10% what happens to us and 90% how we react to it." – Charles R. Swindoll
Champions keep playing until they get it right." – Billie Jean King
"I have nothing to lose but something to gain." – Eminem
"We don't grow when things are easy; we grow when we face challenges." – Joyce Meyer
"Be the change you wish to see in the world." – Mahatma Gandhi
"It's not about perfect. It's about effort." – Jillian Michaels
"If you're going through hell, keep going." – Winston Churchill
"Life is a journey, and if you fall in love with the journey, you will be in love forever." – Peter Hagerty
"The greatest glory is not in never falling, but in rising every time we fall." – Confucius
"To be yourself in a world that is constantly trying to make you something else is the greatest accomplishment." – Ralph Waldo Emerson
"Don't wait for opportunity. Create it." – George Bernard Shaw
"Never give up, for that is just the place and time that the tide will turn." – Harriet Beecher Stowe
"You miss 100% of the shots you don't take." – Wayne Gretzky
"Believe in yourself and all that you are. Know that there is something inside you that is greater than any obstacle." – Christian D. Larson
"Success is not how high you have climbed, but how you make a positive difference to the world." – Roy T. Bennett
"Do not go where the path may lead, go instead where there is no path and leave a trail." – Ralph Waldo Emerson
"I can accept failure, everyone fails at something. But I can't accept not trying." – Michael Jordan
"The only limit to our realization of tomorrow will be our doubts of today." – Franklin D. Roosevelt
"If you look at what you have in life, you'll always have more. If you look at what you don't have in life, you'll never have enough."
If you love inspirational quotes also check out our Motivational Quotes In Hindi.