Today we are sharing 50 Boss Lady quotes for us women in business for a little inspiration. Ok you don't have to be a business owner to be a Boss Lady, let's face it us bosses, mums, workers and public service staff are pretty kickass, running homes, school runs, homework clubs those lists never end. Juggling so many plates, that could impress the best of circus performers.
But on the days we want a little inspiration. It's great to be able to print off the odd Boss Lady quotes and pop them in your planner. Ok Boss Lady quotes aren't going to be life changing, it's all about us a believing. Sometimes taking those sliding doors moments! So here are some of the best quotes to inspire you to achieve or just to make you realise you are rocking it.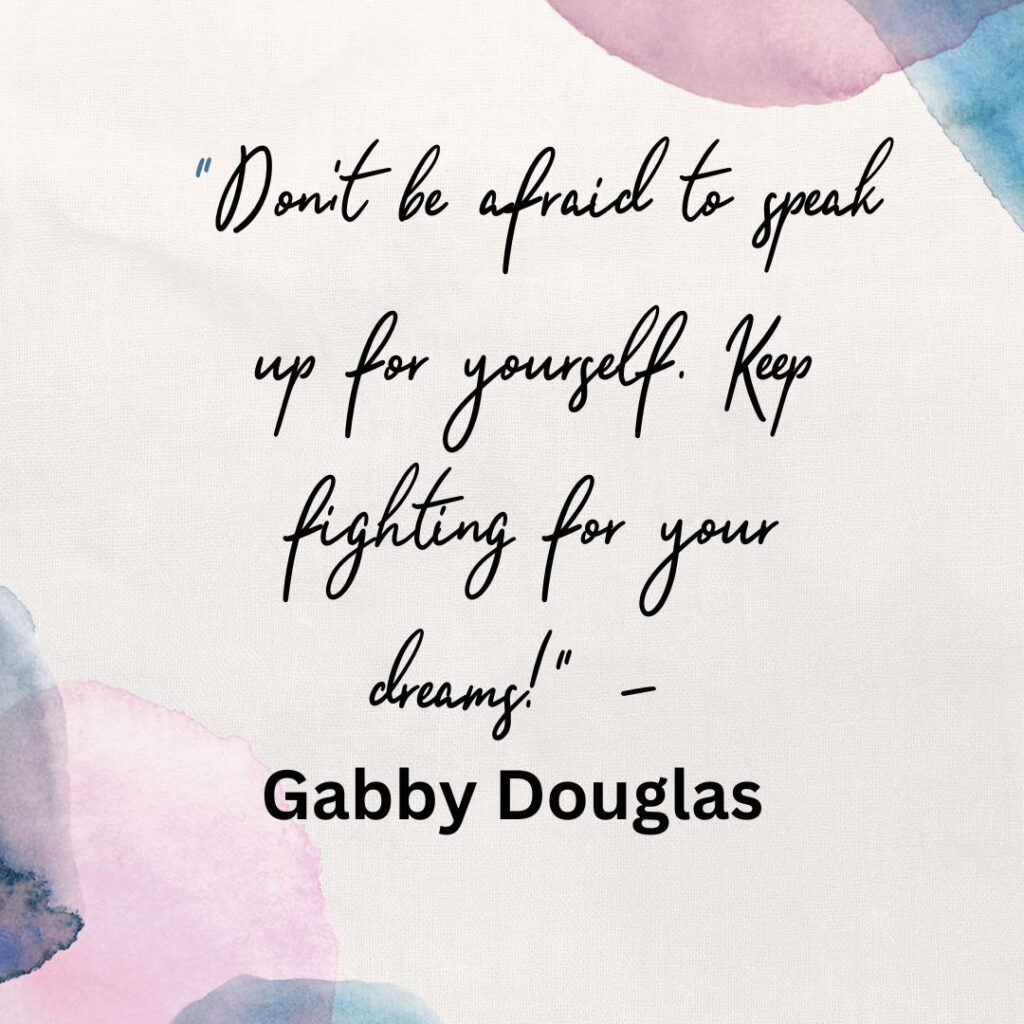 This post may contain affiliate links. Which means I may receive a small commission if you click a link and purchase something that I have recommended at no extra cost to yourself. As an amazon associate, I earn from qualifying purchases.
What Does The Term Boss Lady Mean?
The term "boss lady" typically refers to a woman who is in charge, confident, and authoritative in her personal and professional life. It's a term used to describe a woman who is strong and capable, who takes control of situations, and who is not afraid to make difficult decisions.
A boss lady is someone who is respected by her colleagues, employees, and peers, and who is seen as a role model for other women. It's a term that celebrates female empowerment and highlights the idea that women can be leaders and successful in any industry or profession.
Boss Ladies Who We Can Learn From:
1. Ava DuVernay
Film director and producer who has made history as the first Black woman to direct a film nominated for Best Picture at the Oscars.
2. Malala Yousafzaif
Activist for girls' education and the youngest Nobel Prize laureate who survived an assassination attempt by the Taliban.
3. Michelle Obama
Former First Lady and author who has become a leading voice in advocating for education, health, and women's rights.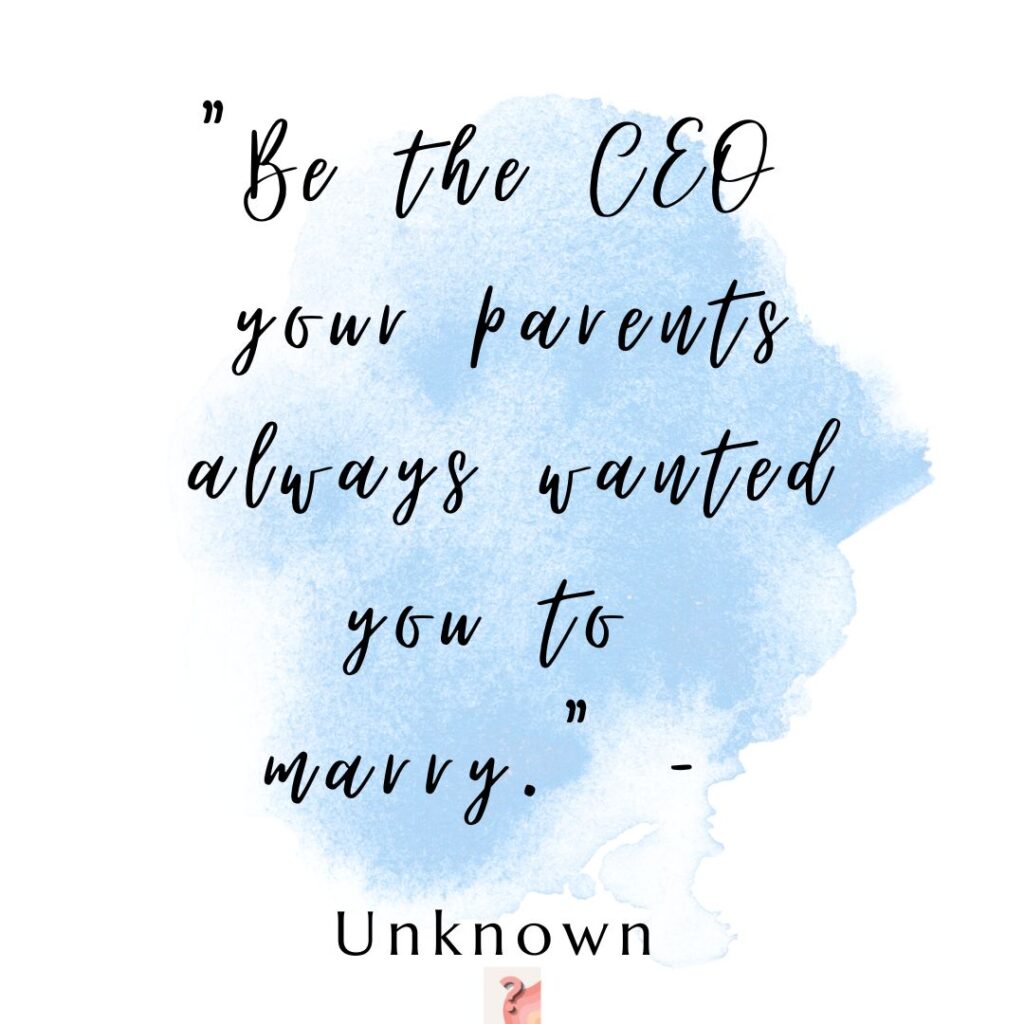 4. Alexandria Ocasio-Cortez
U.S. Representative who has become a prominent voice for progressive policies and the youngest woman ever elected to Congress.
5. Serena Williams
Tennis champion and entrepreneur who has broken barriers and shattered records in her sport while promoting gender and racial equality.
6. Reese Witherspoon
Actress and producer who has created her own production company, Hello Sunshine, to promote female-driven stories and projects.
7. Kirsten Green
Founder of Forerunner Ventures, a venture capital firm that invests in innovative and disruptive companies, including women-led startups.
8. Mary Barra
CEO of General Motors, who is leading the company's transformation and advancing diversity and inclusion efforts.
9. Indra Nooyi
Former CEO of PepsiCo, who transformed the company's business model and championed diversity and sustainability.
10. Melinda Gates
Philanthropist and advocate for women and girls who founded the Bill and Melinda Gates Foundation to improve global health and education.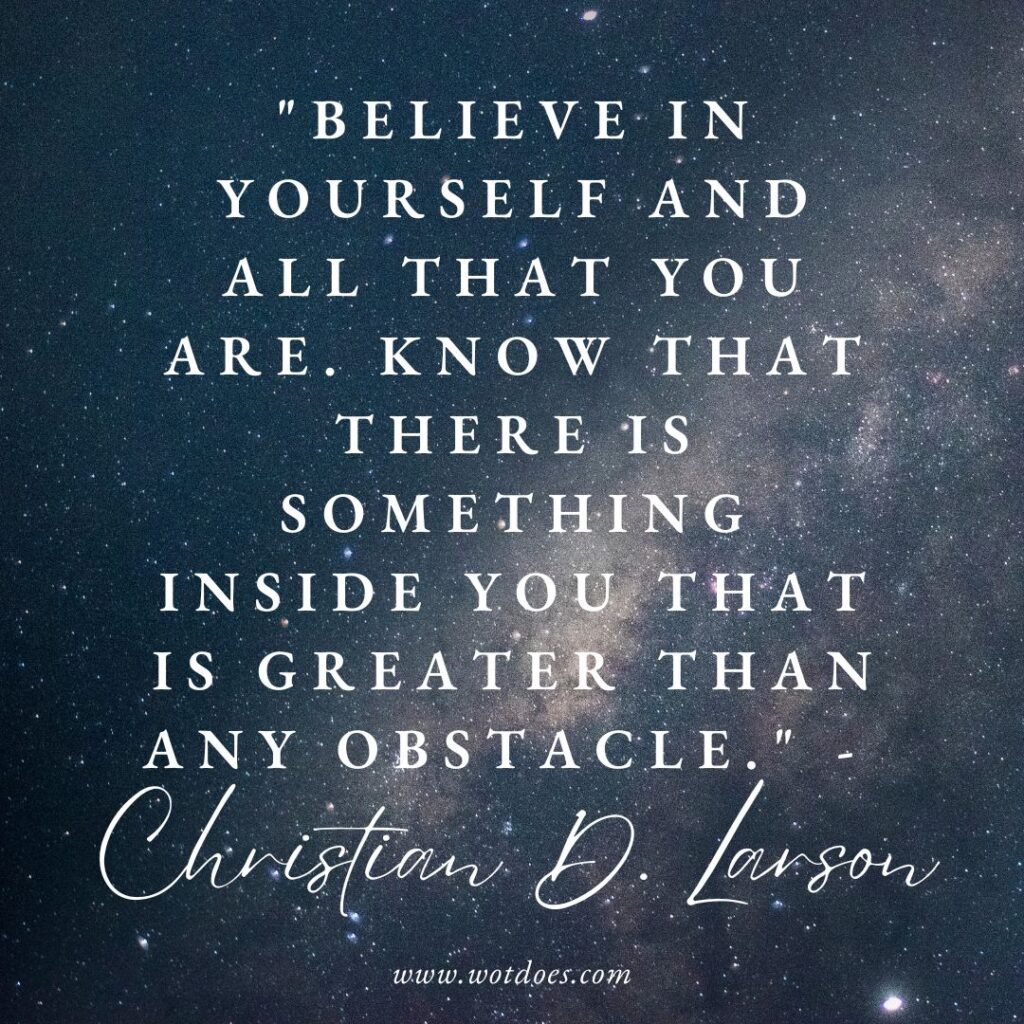 50 Boss Lady Quotes To Live By For Girl Bosses
"I have learned over the years that when one's mind is made up, this diminishes fear." – Rosa Parks
"Success is not how high you have climbed, but how you make a positive difference to the world." – Roy T. Bennett
"A strong woman looks a challenge in the eye and gives it a wink." – Gina Carey"
I am not a product of my circumstances. I am a product of my decisions." – Stephen Covey
"Believe in yourself and all that you are. Know that there is something inside you that is greater than any obstacle." – Christian D. Larson
"The future belongs to those who believe in the beauty of their dreams." – Eleanor Roosevelt
"I never dreamed about success, I worked for it." – Estée Lauder
"Don't be afraid to speak up for yourself. Keep fighting for your dreams!" – Gabby Douglas
"I have not failed. I've just found 10,000 ways that won't work." – Thomas Edison
"A successful woman is one who can build a firm foundation with the bricks others have thrown at her." – Unknown
"Be fearless in the pursuit of what sets your soul on fire." – Jennifer Lee
"The most effective way to do it, is to do it." – Amelia Earhart
"Success is not final, failure is not fatal: it is the courage to continue that counts." – Winston Churchill
"Don't let anyone tell you you're not strong enough." – Demi Lovato
"You can't be that kid standing at the top of the waterslide, overthinking it. You have to go down the chute." – Tina Fey
"I believe that one of life's greatest risks is never daring to risk." – Oprah Winfrey
"It is not in the stars to hold our destiny, but in ourselves." – William Shakespeare
"The only limit to our realization of tomorrow will be our doubts of today." – Franklin D. Roosevelt
"Believe you can and you're halfway there." – Theodore Roosevelt
"Success is liking yourself, liking what you do, and liking how you do it." – Maya Angelou
"I'd rather regret the things I've done than regret the things I haven't done." – Lucille Ball
"The way to achieve your own success is to be willing to help somebody else get it first." – Iyanla Vanzant
"I am thankful for all of those who said NO to me. It's because of them I'm doing it myself." – Albert Einstein
"The only way to do great work is to love what you do." – Steve Jobs
"A woman with a voice is, by definition, a strong woman." – Melinda Gates
"The most courageous act is still to think for yourself. Aloud." – Coco Chanel
"If you want something said, ask a man; if you want something done, ask a woman." – Margaret Thatcher
"The question isn't who's going to let me; it's who is going to stop me." – Ayn Rand
"Success is not the key to happiness. Happiness is the key to success. If you love what you are doing, you will be successful." – Albert Schweitzer
The best way to succeed is to discover what you love and then find a way to offer it to others in the form of service, working hard, and also allowing the energy of the universe to lead you." – Oprah Winfrey
"I have not ceased being fearful, but I have ceased to let fear control me." – Erica Jong
"Success isn't about how much money you make, it's about the difference you make in people's lives." – Michelle Obama
"I'm tough, I'm ambitious, and I know exactly what I want. If that makes me a bitch, okay." – Madonna
"I've learned that people will forget what you said, people will forget what you did, but people will never forget how you made them feel." – Maya Angelou
"If you are always trying to be normal, you will never know how amazing you can be." – Maya Angelou
"I never dreamed of success, I worked for it." – Estée Lauder
"I am not afraid of storms for I am learning how to sail my ship." – Louisa May Alcott
"Believe in yourself, take on your challenges, dig deep within yourself to conquer fears. Never let anyone bring you down. You got this." – Chantal Sutherland
"The greatest glory in living lies not in never falling, but in rising every time we fall." – Nelson Mandela
"I can't think of any better representation of beauty than someone who is unafraid to be herself." – Emma Stone
"A boss lady knows her worth and never settles for less than she deserves." – Unknown
"You don't have to be perfect to be amazing." – Unknown
"Don't let yesterday take up too much of today." – Will Rogers
"The best way to predict your future is to create it." – Abraham Lincoln
"Life is not measured by the number of breaths we take, but by the moments that take our breath away." – Maya Angelou
"You can't have a million-dollar dream with a minimum-wage work ethic." – Unknown
"The difference between successful people and very successful people is that very successful people say 'no' to almost everything." – Warren Buffett
"The only thing standing between you and your goal is the story you keep telling yourself that you can't achieve it." – Jordan Belfort
"Be the CEO your parents always wanted you to marry." – Unknown
"You are not a drop in the ocean. You are the entire ocean in a drop." – Rumi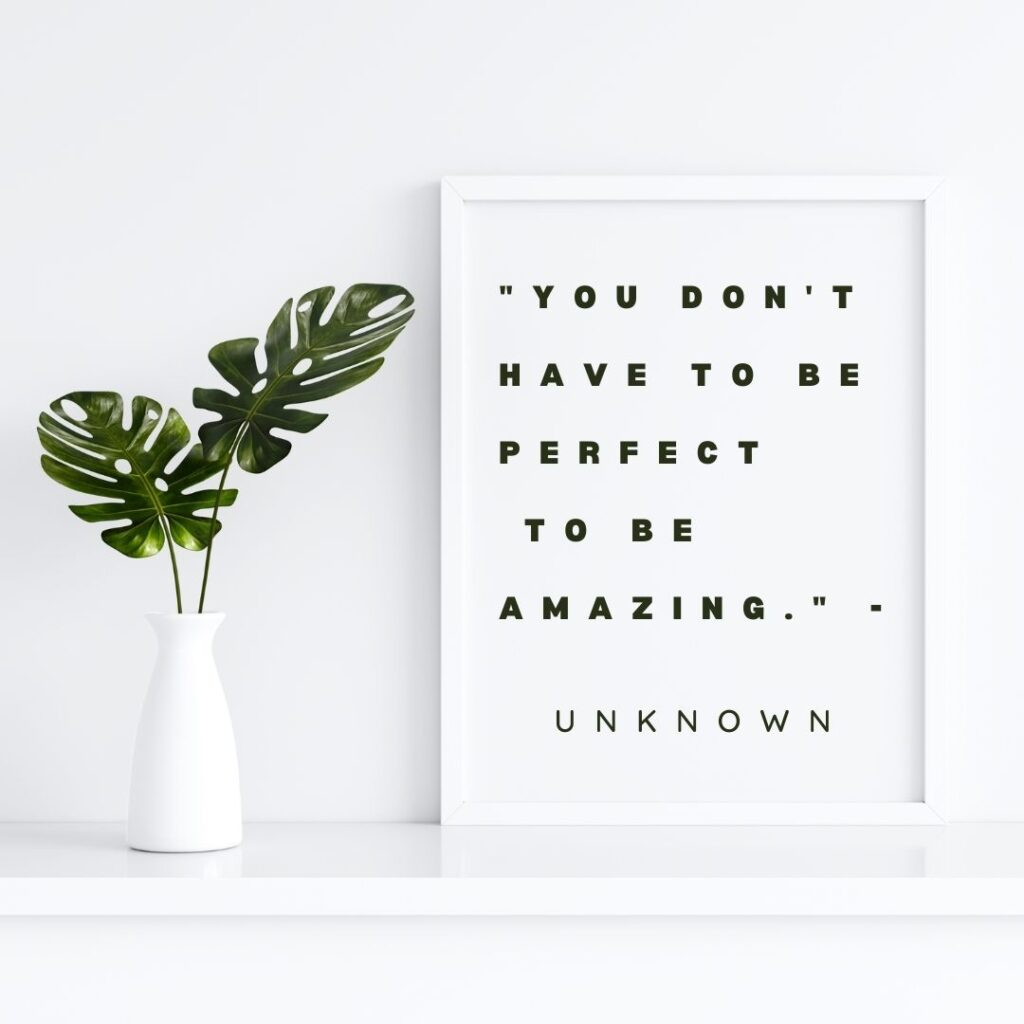 And there we have it some fierce women and 50 Boss Lady Quotes To Live By For Us Girl Bosses. Plus a little reminder that you are awesome! If you want to put any of these quotes onto card and frame Canva is a great programme to do that in.